DIY Halloween Costume #5 – Bride of Frankenstein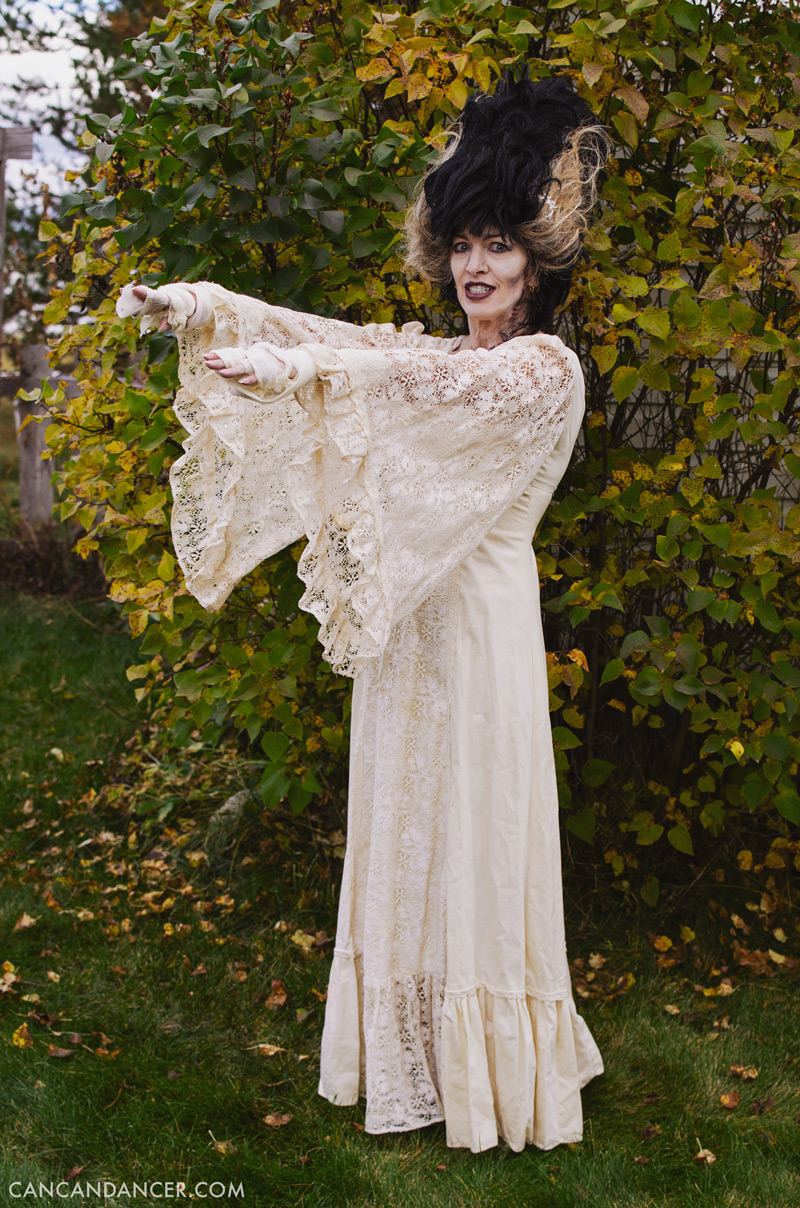 Hello World,
For the fifth costume in this series, I'm sharing my mom's Bride of Frankenstein costume – and it is one of my favs! She wore this as a couple's costume, paired with my dad who was Frankenstein for Halloween one year.
For her outfit, she wore a vintage bohemian wedding dress and wrapped her hands in gauze.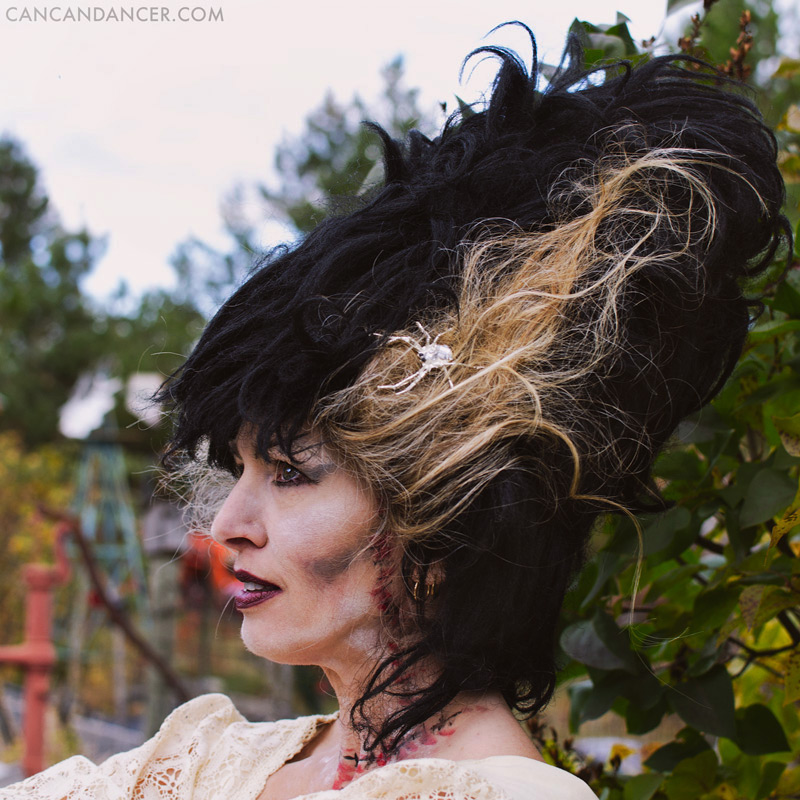 Her hair is probably my favorite part- most of it is a tall wig that she stuffed with tissues, but the blonde sections are her actual hair! She didn't have white hair spray, so she instead pinned and hairsprayed her own hair to both sides of the wig.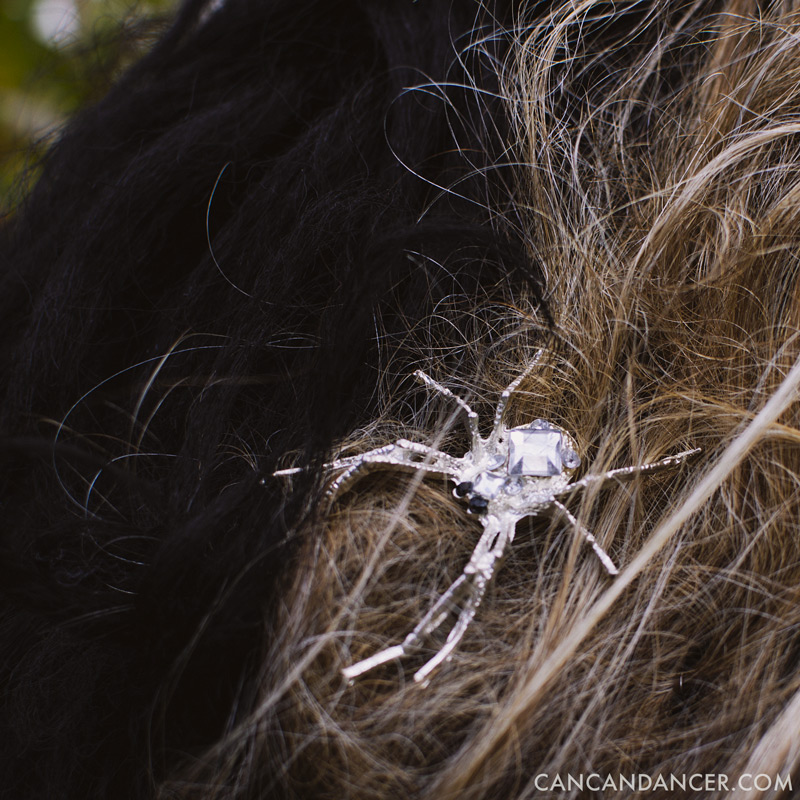 She also added silver spider pins to her hair to add more detail to her look.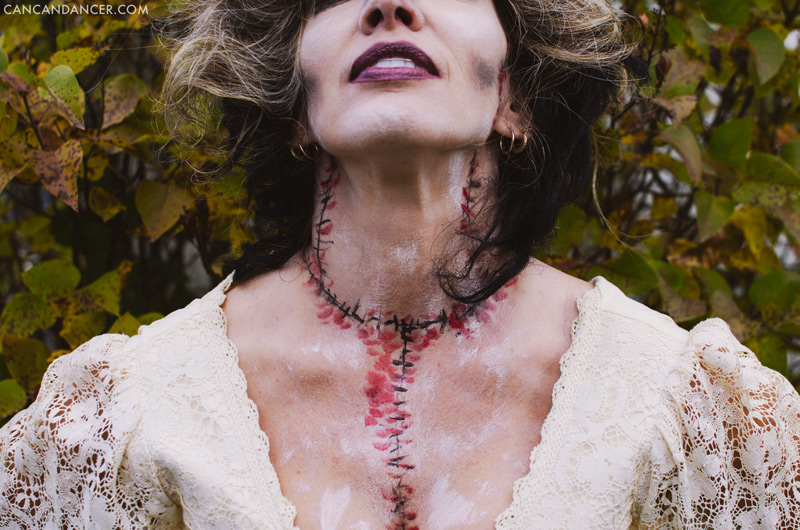 For her makeup, she first applied foundation that was lighter than her normal skin tone, and then contoured her face with grey eyeshadow, to make her face appear more hollow.  She did dark smokey eyes and a plum lip.
To make her costume more Frankenstein-esque, she drew stitches with black eyeliner and blood with red lipstick to her neck and chest. We didn't have white costume makeup, so we tried to make our own with baby powder when re-creating the look, but it came out inconsistent. We'd recommend getting white body paint if you want to make your skin look life-less.
Looking for more Halloween costumes ideas? Well, it's your lucky day, because I have all my DIY costumes (and decor tutorials too!) listed here.
Happy Costuming!