DIY Glitter "Mr. & Mrs." Letters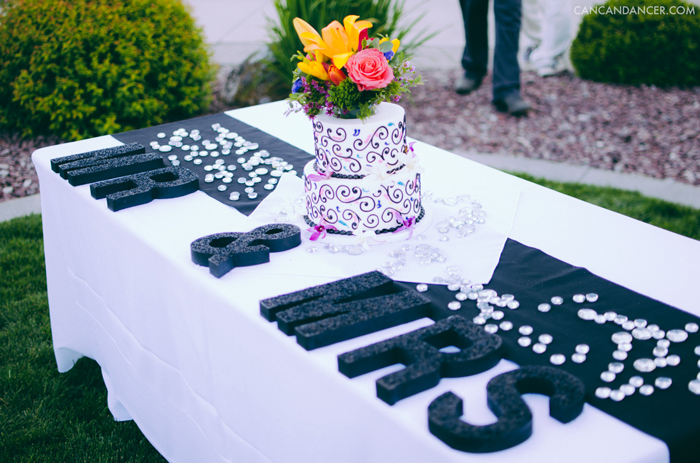 Hello World,
Last month, I went to two weddings in the same weekend, 400 miles apart. One of the weddings was a rainbow theme, with black and white accents. As my gift, I made the glitter "Mr. & Mrs." letters (in the photo above) that were used as decor on the sweetheart table.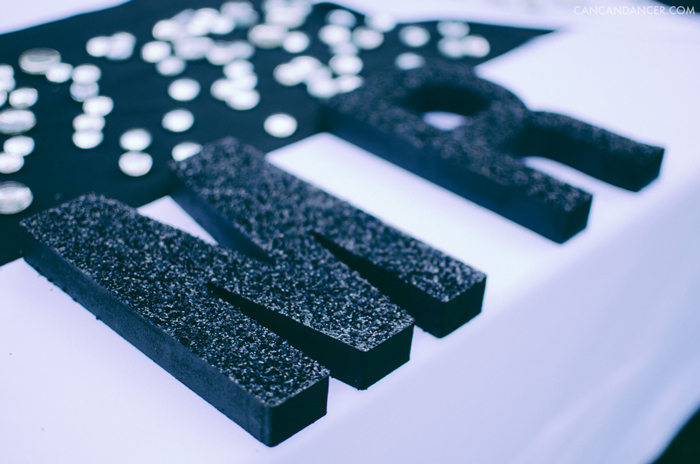 1.  To make your own glitter letters you will need: large wooden letters, glitter, paint the same color as your glitter, a paintbrush, a paper plate, and Mod Podge or a spray fixative.
2.  Begin by completely painting your wooden letters. Painting your letters the same color as your glitter helps so you need less layers of glitter later.
3.  Allow paint to dry, and place your first wooden letter on your paper plate.
4. Apply a thin coat of Mod Podge to your letter. (I didn't have all my supplies, so I applied another layer of wet paint.)
5. While still wet, completely cover the front of your letter with glitter.
6. Apply another layer of Mod Podge to your letter, and add another layer of glitter. (I didn't have Mod Podge, so I actually used hair spray (with the windows open). I sprayed the letter, and quickly sprinkled more glitter on my letter.)
7. Once you have reached your desired amount of glitter, add one final coat of Mod Podge to help reduce glitter fall off. (I used one final coat of hair spray.)
8. Funnel your excess glitter (on the paper plate) back into your original glitter container. Allow to dry and repeat with your other letters.
Mod Podge would usually be the way to go, but in a pinch, hair spray works like a charm. I would recommend making them outside though as some glitter does wisp into the air, so there is some clean-up involved.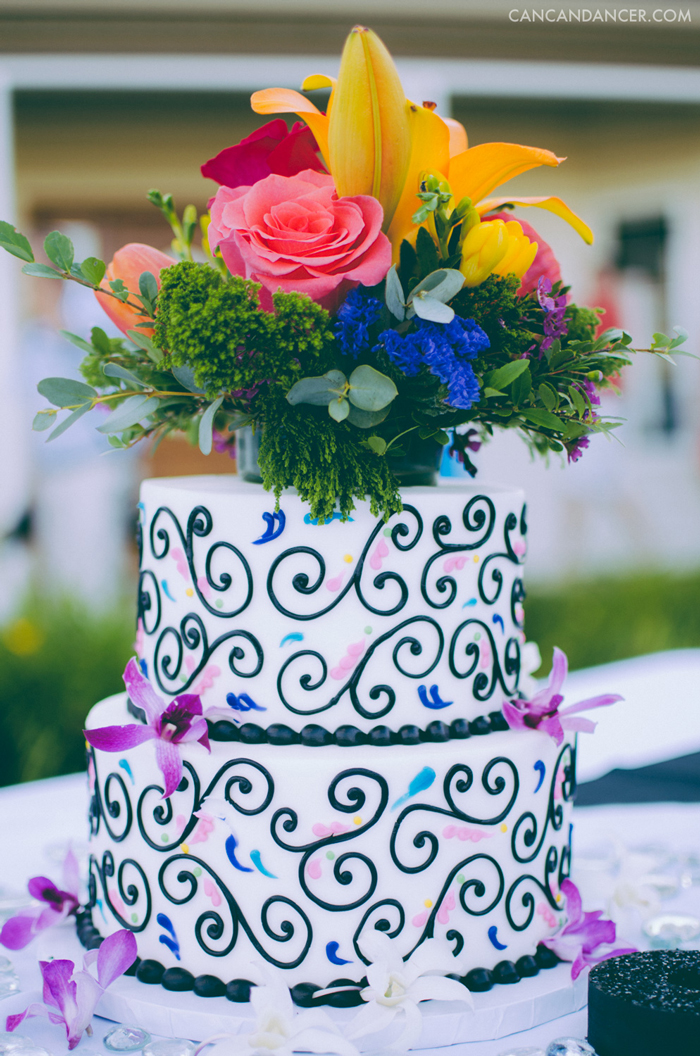 Close up of their cake.  Love the flowers on top. Especially that rose- it was so photogenic.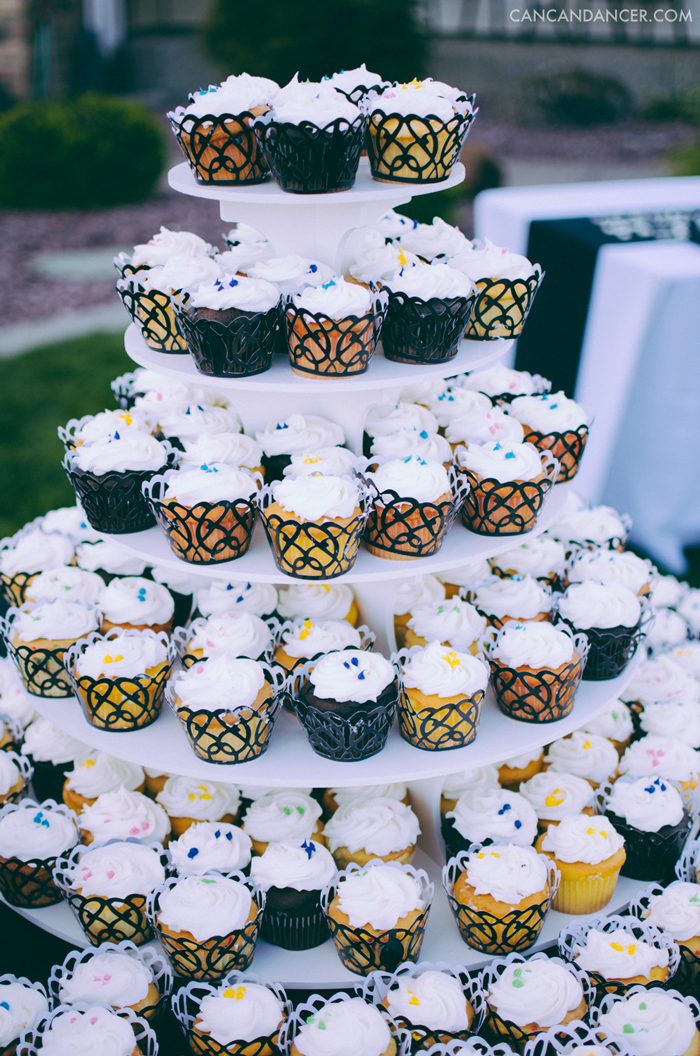 While the cake was for the bride and the groom, they had this great tower of cupcakes for the weddings guests. They had five different flavors, each with a different piped filling.
Happy Crafting!