DIY Framed Agate Decor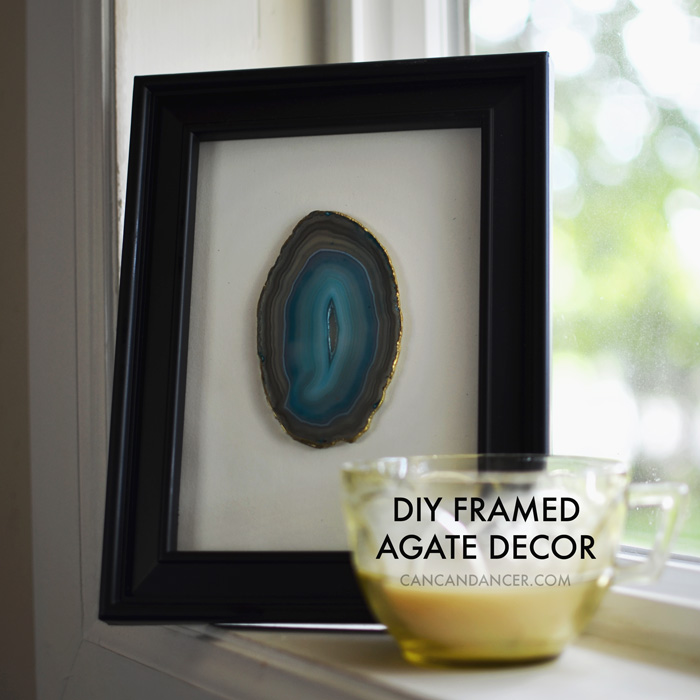 Hello World,
First off, I hope everyone in the US had a Murica-tastic 4th of July weekend so far! I definitely ate my fair share of junk food, and luckily didn't get a sunburn this year. To finish off the weekend, here's a simple crafternoon tutorial for making your own agate home decor: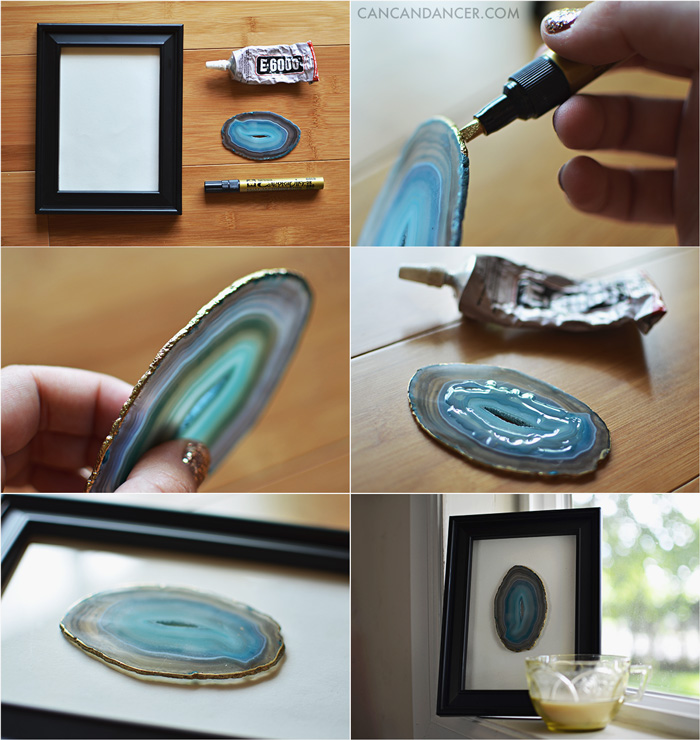 1. Gather your supplies: frame, white card stock, e-6000, agate stone, and gold paint.
2. Cut and place your card stock in your frame. (I bought my frame at Dollar Tree.)
3. Paint the outer edge of your agate stone. (I used this paint pen, which dried quickly.)
4. Apply glue to one side of your agate stone.
5. Now you either could glue your stone to the card stock and place under the glass if your frame is matted, or on top of the glass like I did with mine.
6. Allow glue to dry and enjoy!
Happy Crafting!