DIY Spiked Barrette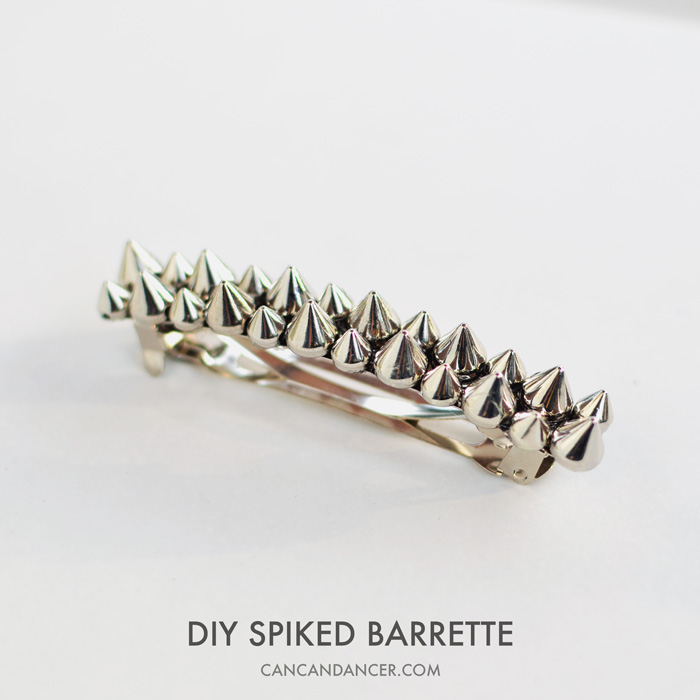 Hello World,
I'm a sucker for studded/spiked accessories and clothing. Like a lion on the prowl, I hunt for edgy pieces and beeline for that little sliver of metal peeking out in a rack full of clothing. Lately though, I have been having a harder time finding decent spiked accessories in my area, as many of the fast fashion stores have been pushing the floral trend instead. (Tangent- I recently went to Lana Del Rey's concert in Seattle and it seemed like every third girl was wearing a floral crown. Her opening act even commented on it. Virtual high five to those of you who DIY-ed your headwear.)
Luckily, I stumbled across (and oh course had to buy) these sweet spikes on Darby Smart, and DIY-ed my own spiked barrette. Check out the simple tutorial below to make your own: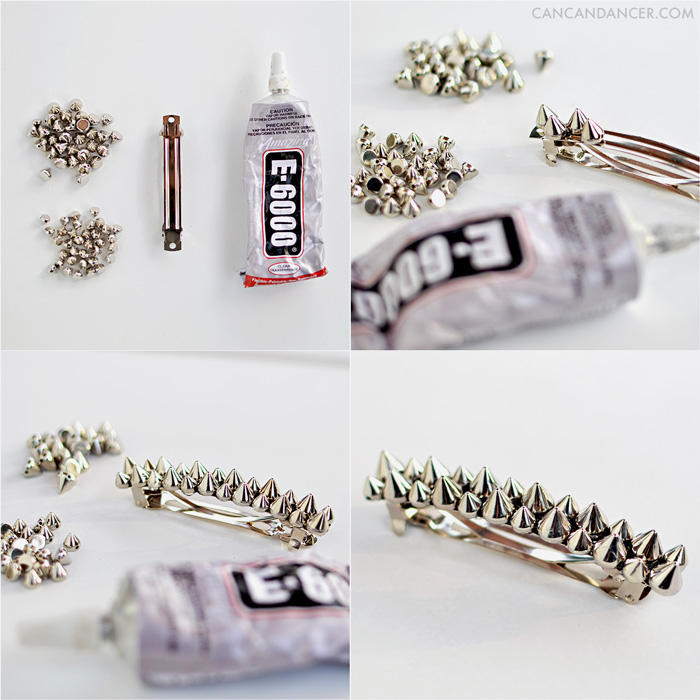 1. Gather your supplies: flat-back spikes, e6000 or other durable glue, and a barrette.
2. In a ventilated area, glue each of your spikes to your barrette. Use as little or as many spikes as you wish. I crammed as many on as possible and alternated the two sizes on mine.
3. Allow to dry, and tada! Pop that baby in your hair and rock your day.
Happy Crafting!
PS – I also used some of these spikes to make some DIY constellation art. See the tutorial here.