Zipper Flowers at Art Gallery
I have been selling my zipper flowers at the Prichard Art Gallery for over a year now, and I finally have a picture of them that wasn't taken on my cellphone. lol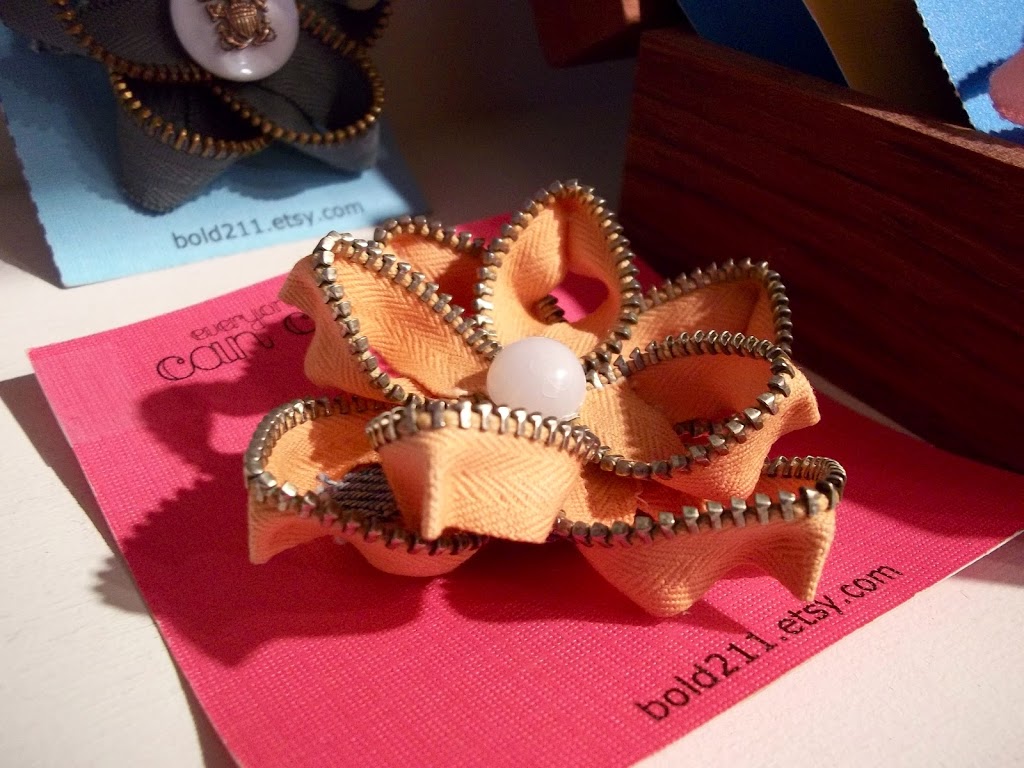 This one reached over 1000 views on Etsy in one day when it was featured on the front page of Etsy.  Now its for sale at the Prichard.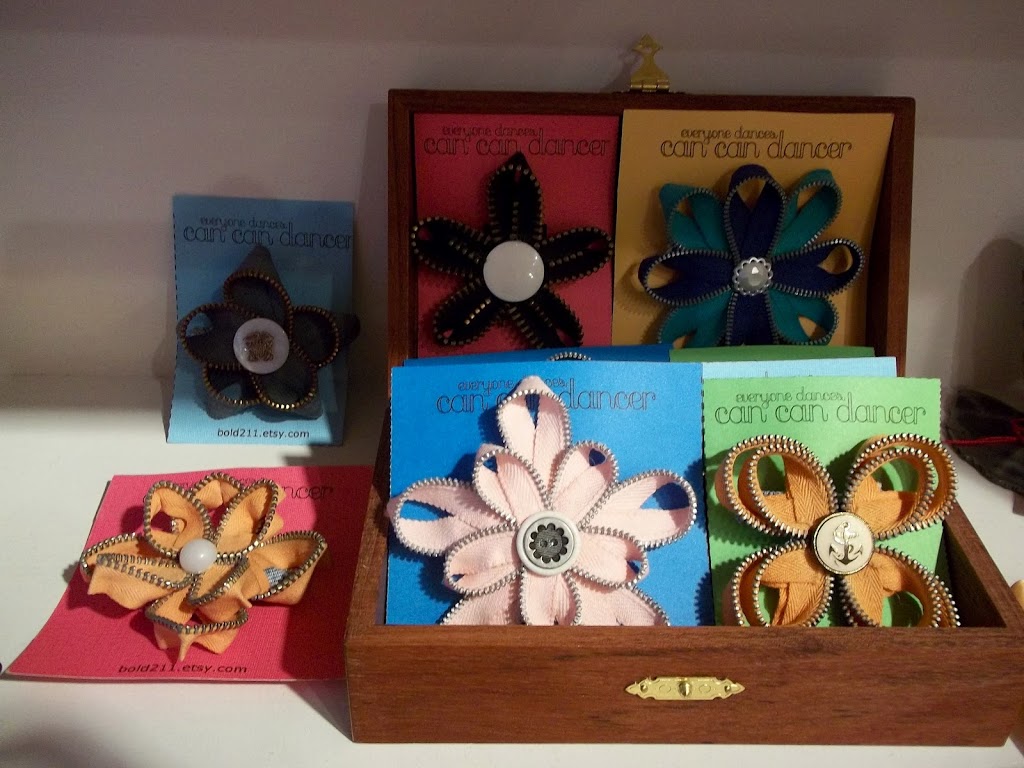 Here is a fraction of the zipper flower I have made.  The old URL www.bold211.etsy.com luckily redirects to my new one of CanCanDancer.etsy.com
Find Can Can Dancer on Facebook: Link
I'm starting to make some more jewelry and hopefully will be listing it on Etsy soon!