So, I took another old sweater and cut it apart.  I wish I had a picture of it before, but I forgot to take a picture of it.  I'm going to make another one of these dresses.
I cut up the sleeves of the sweater and made it into a braided strap.  The neckline is slightly sweetheart.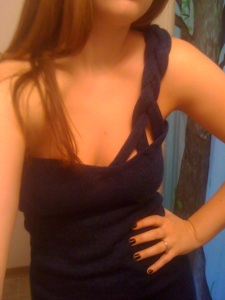 Then I added some chains to the braid.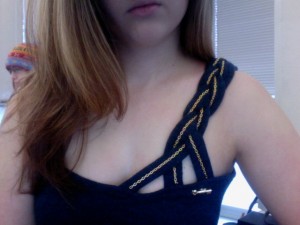 So I found this old case at a consignment shop, and I'm giving it a makeover.  I'm guessing it used to hold cassette tapes.  It opens on both sides.  I'm turning it into a paint box.
I'm going to collage and paint the inside.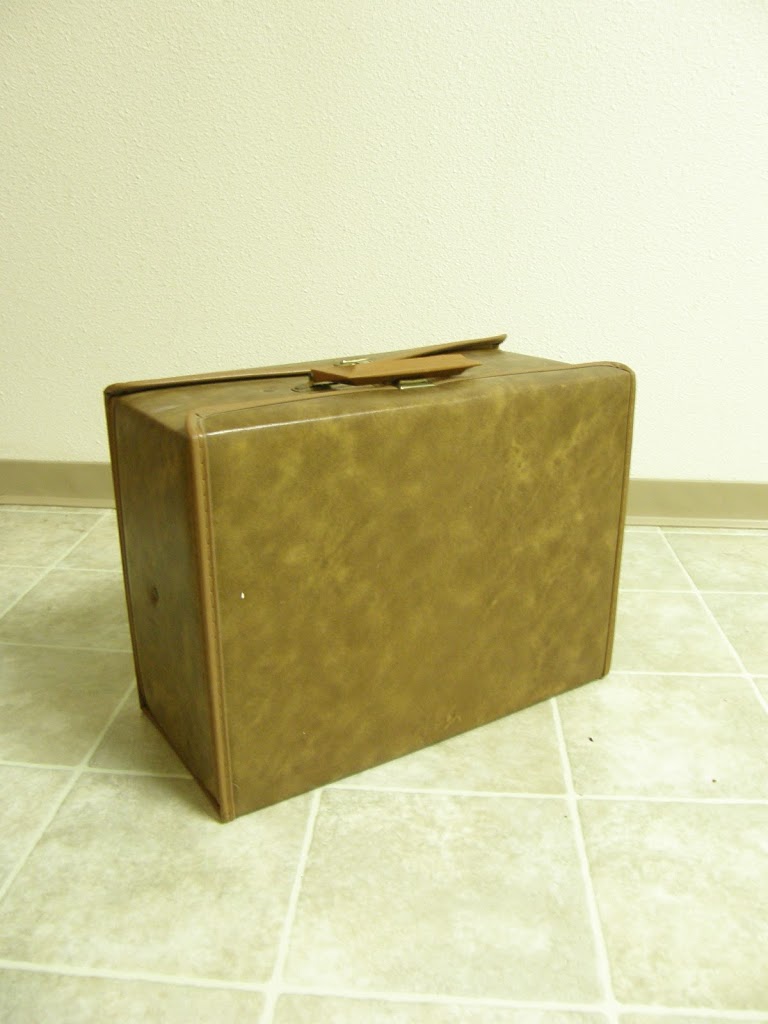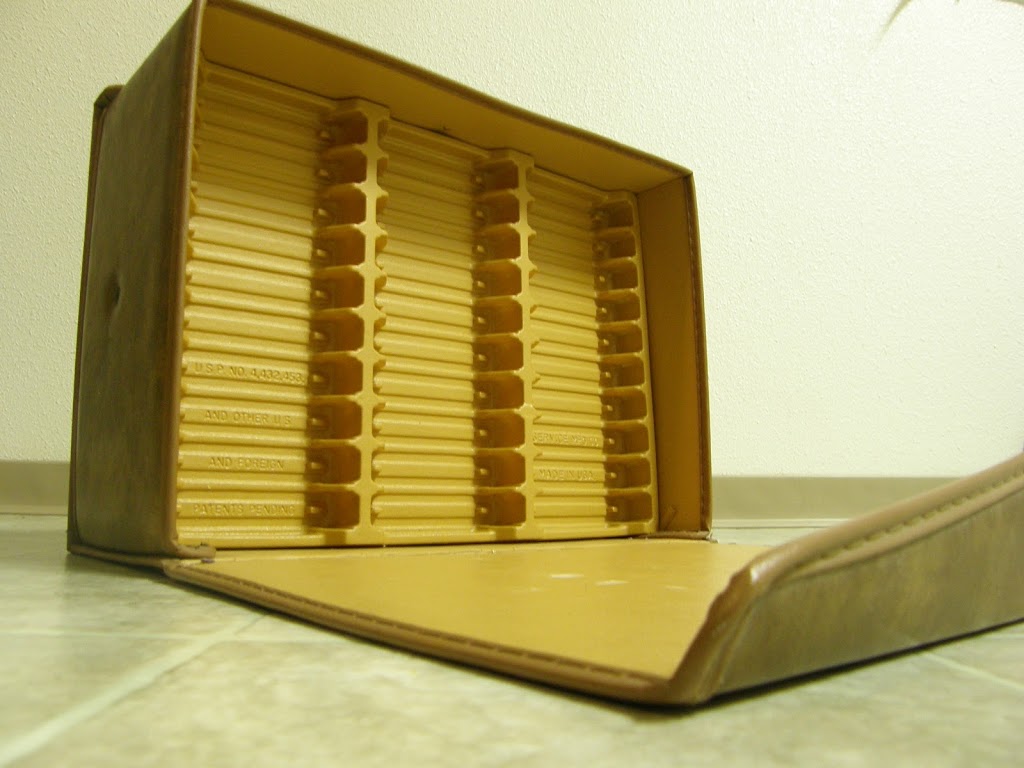 Look at my mess! =)