So my mom was saving these… pillows.  And I thought they needed a little bit of a makeover. But, I don't need anymore pillows for my room, so I made one for each of my sisters.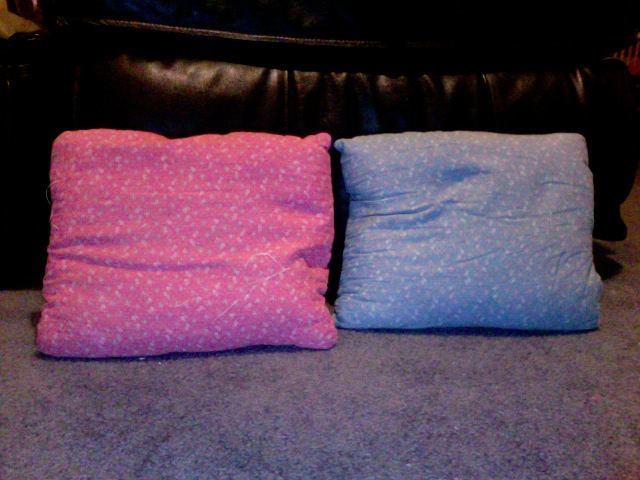 Ta da! Transformation!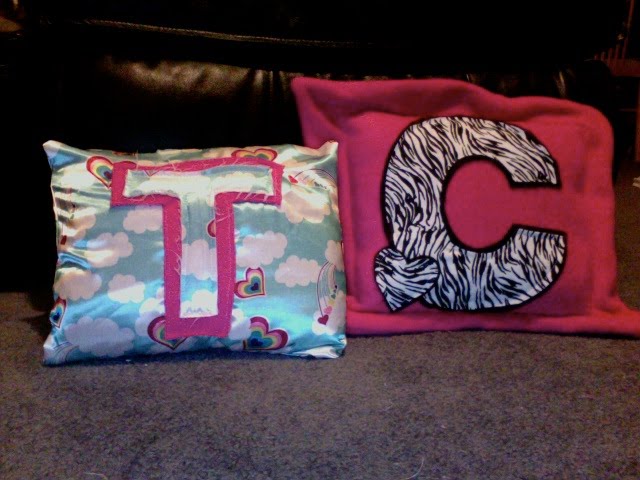 Also, in highschool, for my friends 18th birthday, she had a Rock and Roll Party. So four of us dressed up like KISS.  I'm the Cat one,  and Birthday girl was Gene Simmons.
Here is us before filling in the color. Hot huh?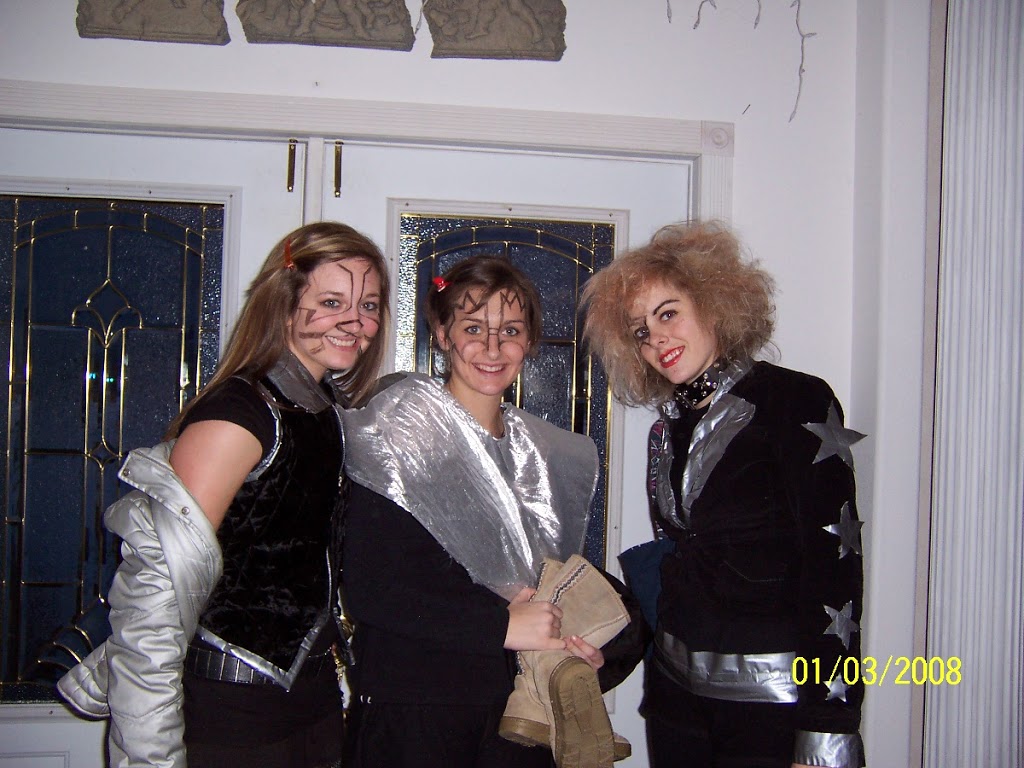 Here are our duct tape shoes.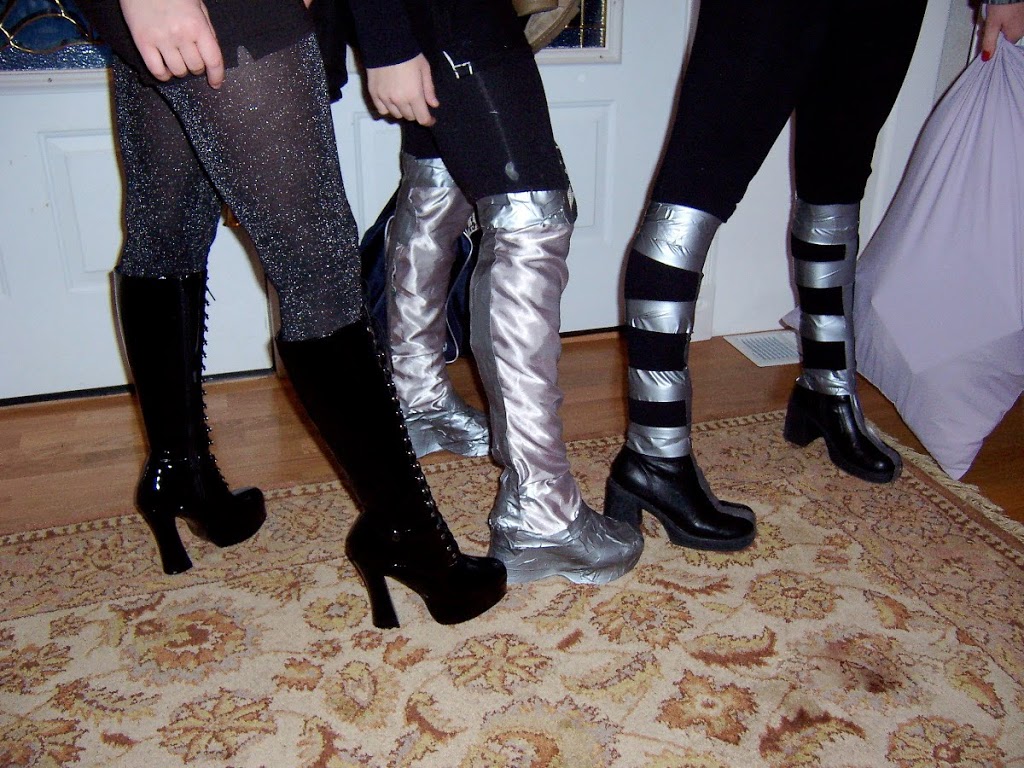 We meet up with Birthday girl with her aluminum foil accessories.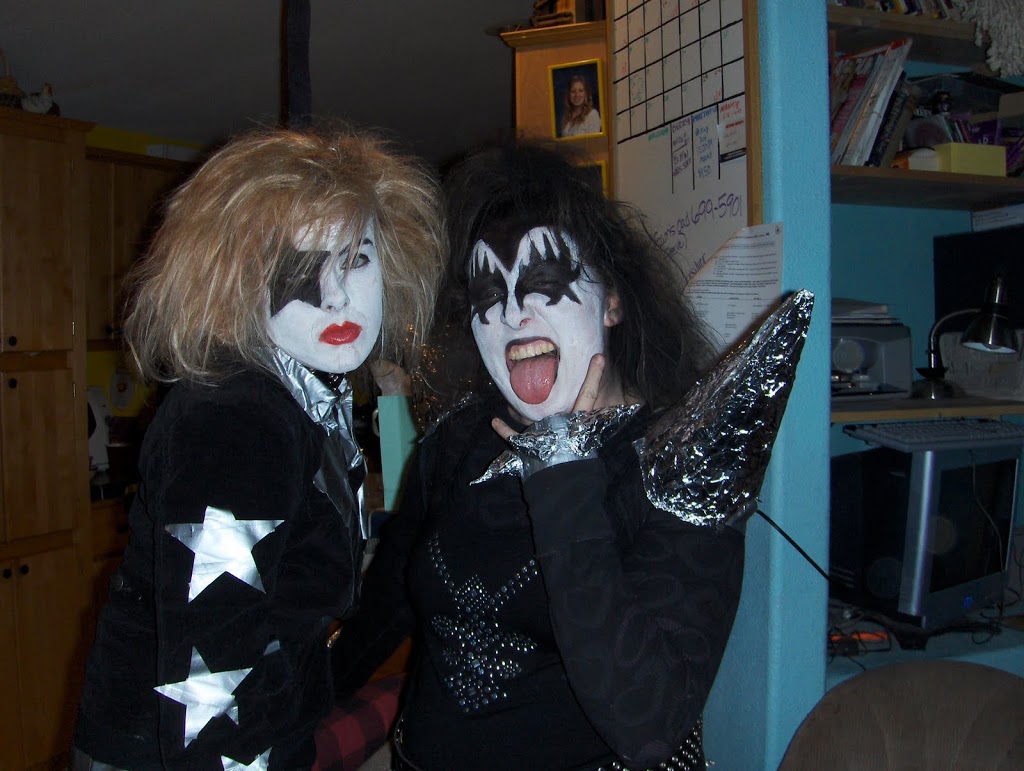 I had straightened my hair, bad idea, it didn't poof out.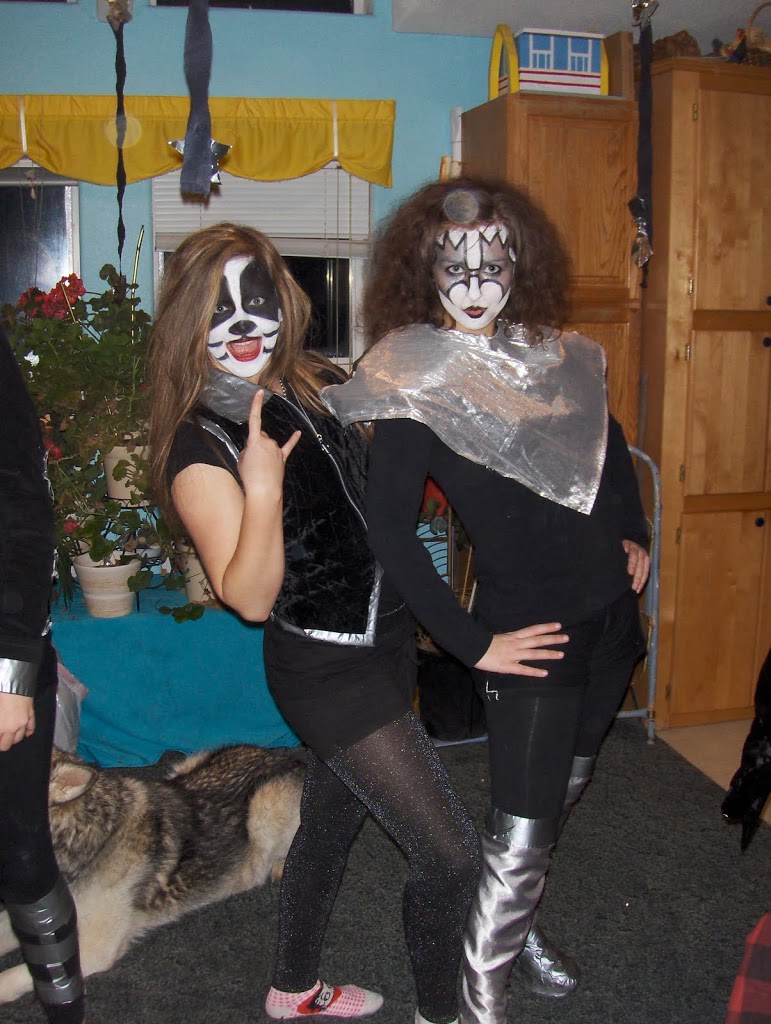 The entire band. Girl Power.