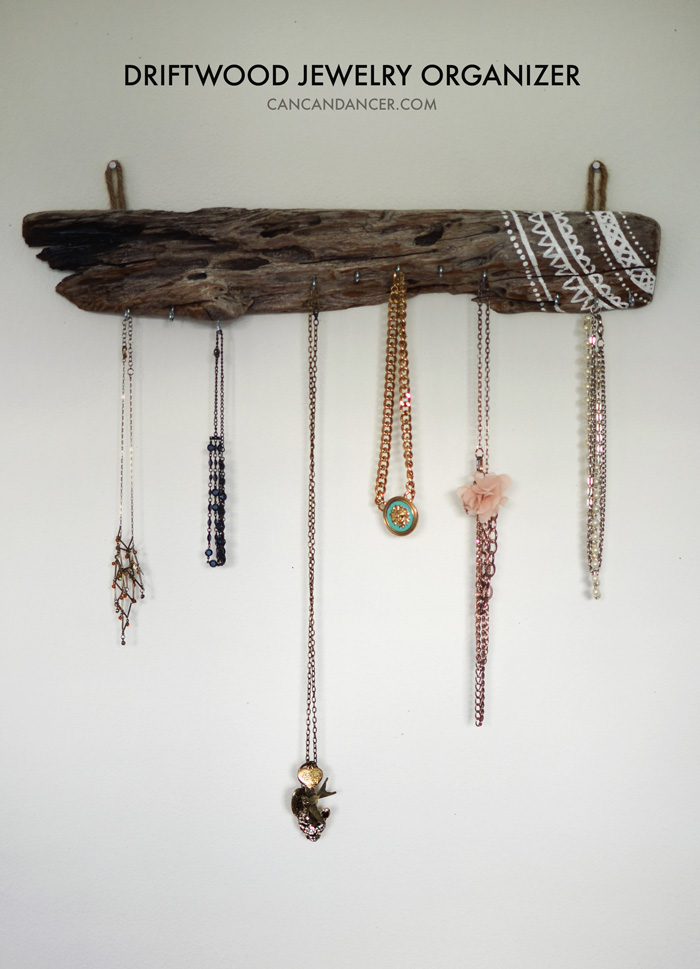 Hello World,
I love the beach. Having sand between my toes, sun on my skin, and a beach bag full of found treasures makes me happy as a clam at high tide. Because I don't live near an ocean, I collect rocks and driftwood instead of sea shells. (Fun Fact- I have never found a whole sand dollar, only bits and pieces. The Pacific Ocean is rough on those guys!)
Back to my driftwood collection- I have long ones displayed in a vase, other interesting ones decorating my shelves, and then a pile of make-something-with-mes sitting outside. Well, I finally put a little dent in that pile, and made two jewelry organizers: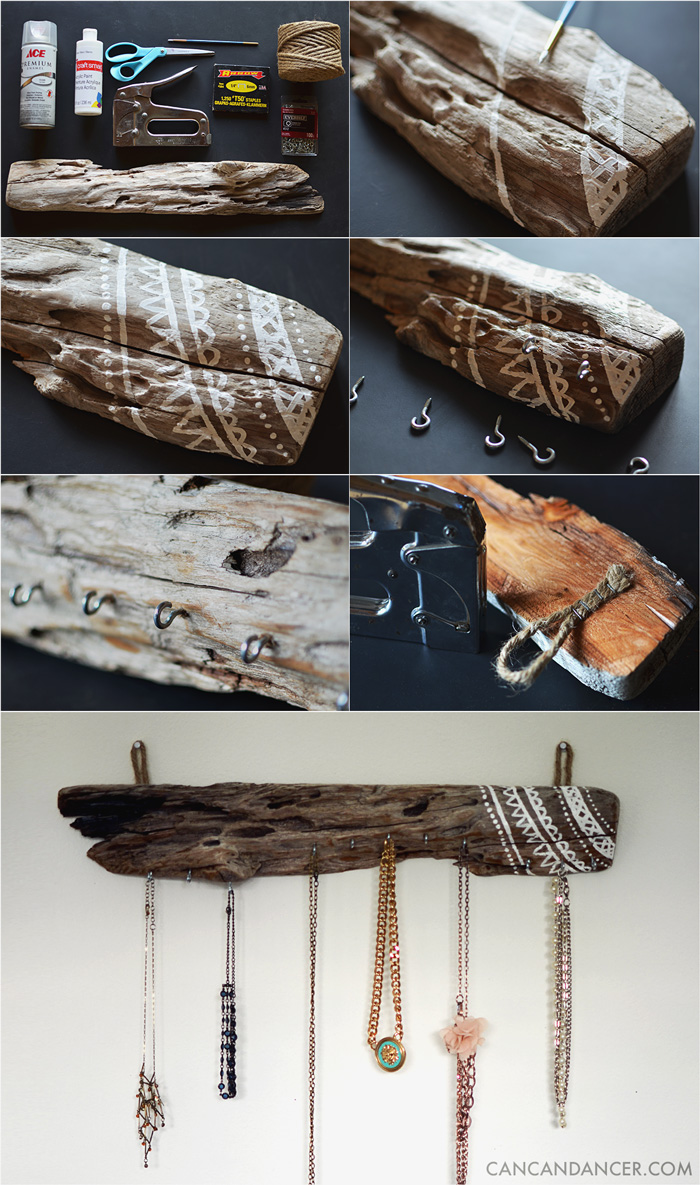 1. Gather your supplies: clean driftwood, screw-in hooks, a clear sealant (spray paint or polyurethane), acrylic paint, paint brush, stapler, staples, rope, and scissors.
2. If you want to decorate your driftwood, paint a design and allow it to dry.
3. Seal your driftwood and allow it to dry. This will make it darker and slightly glossy, but it will preserve it. (Note- be careful with woodworm. My piece of driftwood had shallow surface bites on it, but I kept it outside for months (away from other wood), where it could cook in the hot sun. When it doubt, throw it out or insecticide it.)
4. Screw your hooks into your wood. I followed the flow of my driftwood instead of placing them in a straight line.
5. Staple two short pieces of rope to the back of your wood- one on each end. This is how you will hang it. (You'll probably notice that my wood is bright orange on the backside. This is because I sawed the back of it off, so it would be flush with the wall.)
6. Hang and enjoy!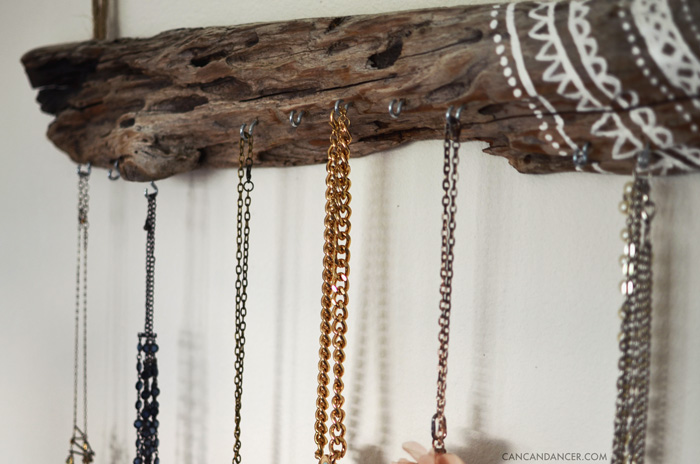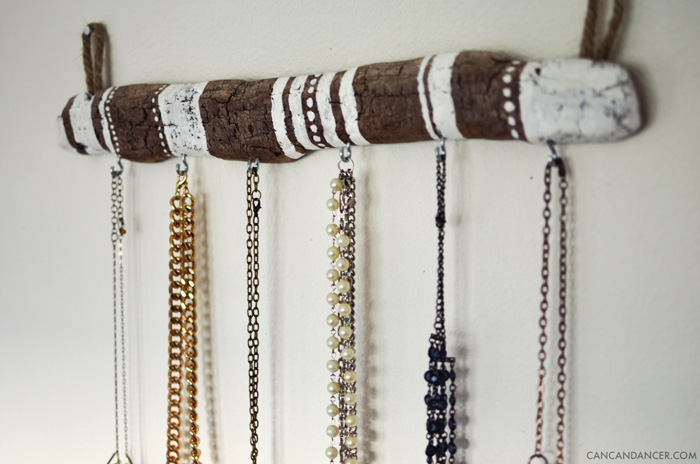 For my second jewelry organizer, I used a flatter piece of driftwood and painted a more basic design.
Happy Crafting!