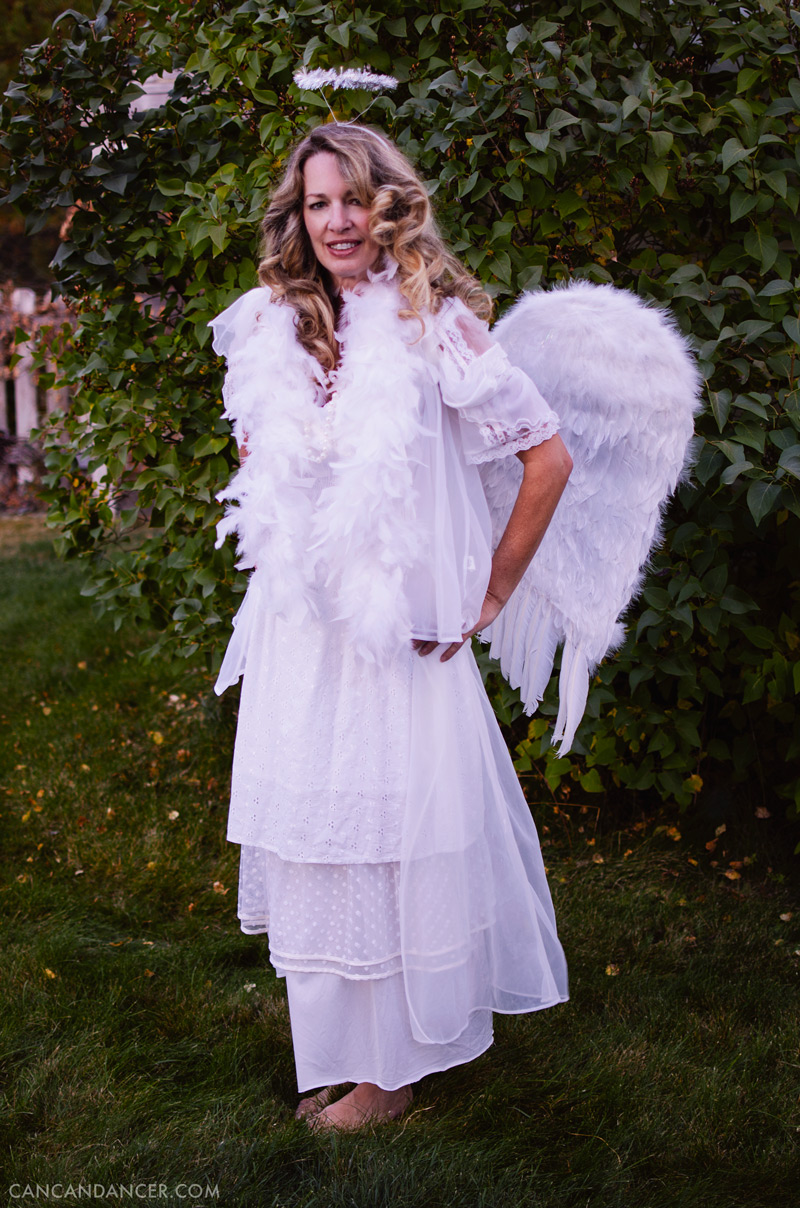 Hello World,
One year for Halloween, my mom dressed up as an angel. But instead of just wearing a white gown, she layered multiple white items of various lengths and textures. She wore this when she took my little sisters trick or treating, so she wore an additional white sweater underneath for warmth.
She layered a white sundress over a polka dot white slip, which she wore over a floor length satin nightgown. Over this she wore two vintage robes and a feather boa. To make her outfit angelic, she wore feather wings and a halo headband.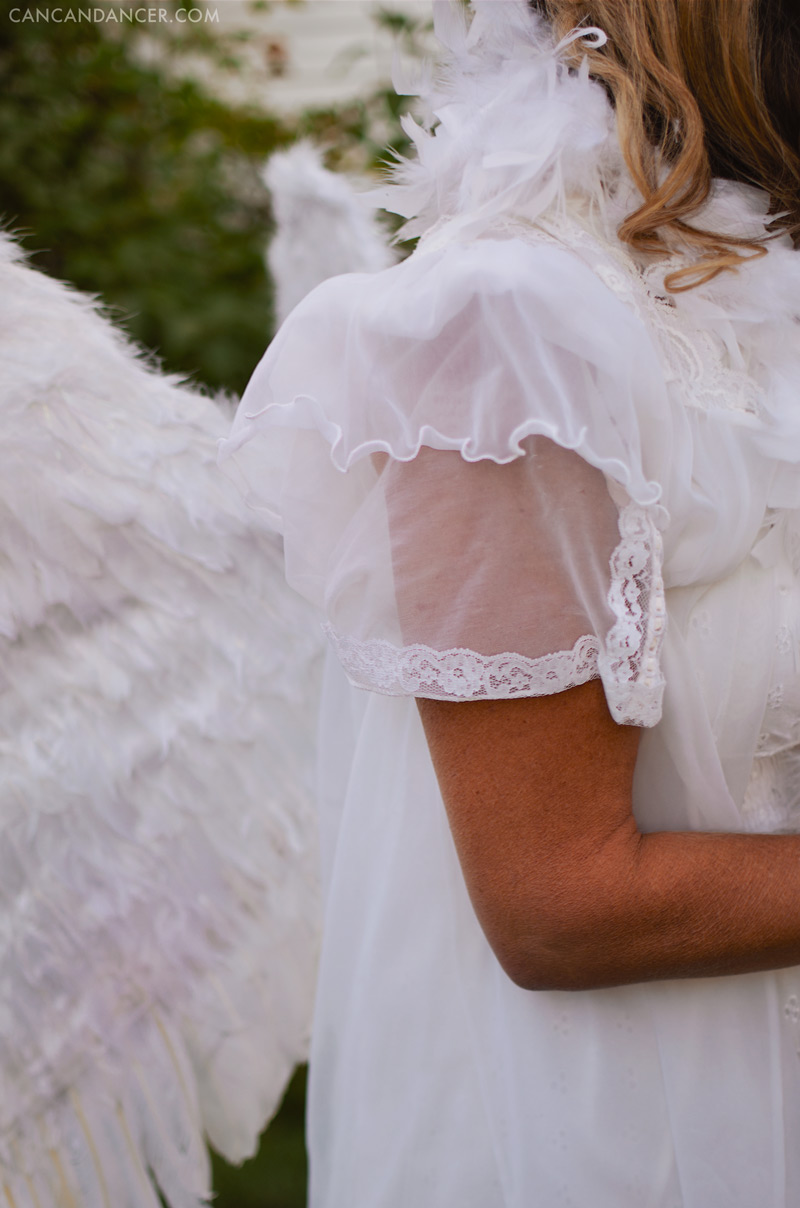 Layering the short sleeve robes added volume to her shoulders.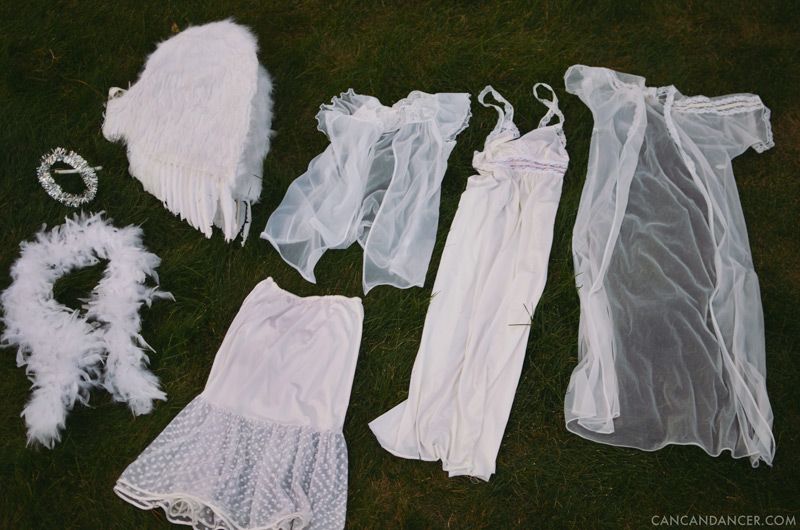 Above are all the articles she wore (minus the white sundress she was still wearing).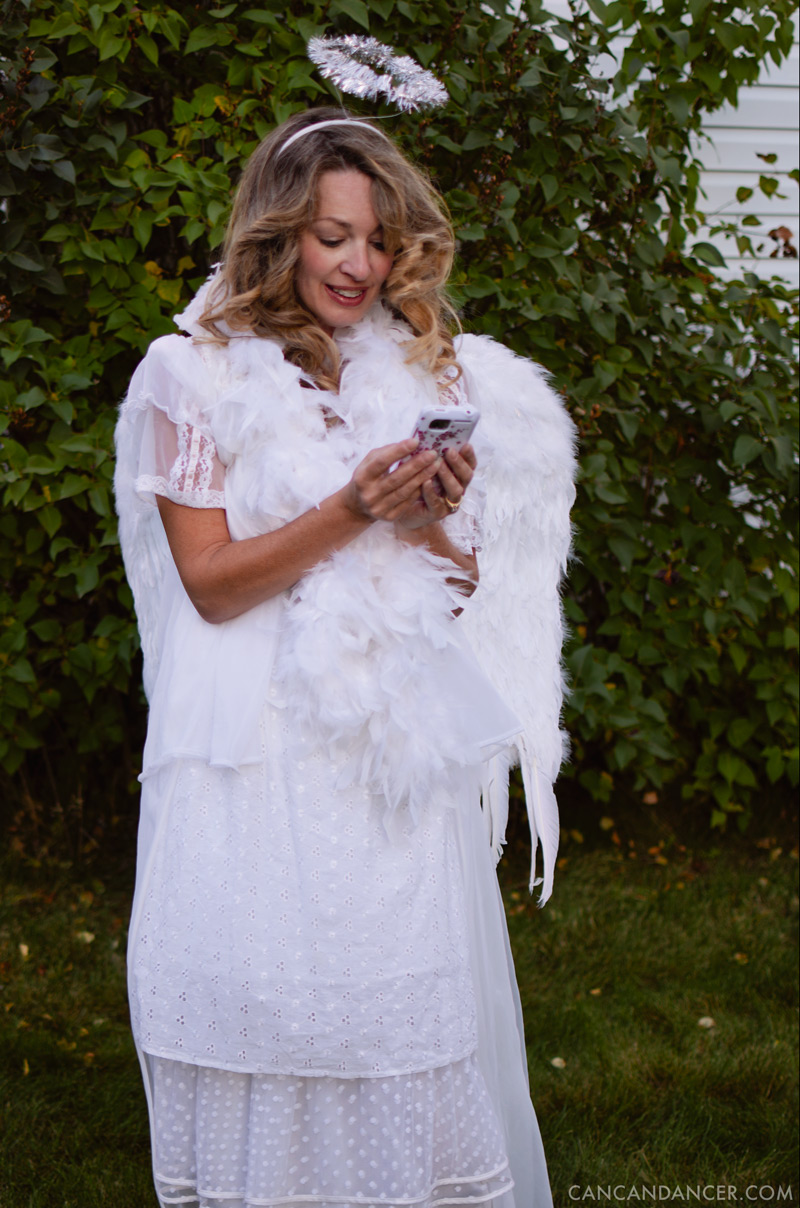 Just texting her boss.
Looking for more Halloween costumes ideas? Well, it's your lucky day, because I have all my DIY costumes (and decor tutorials too!) listed here.