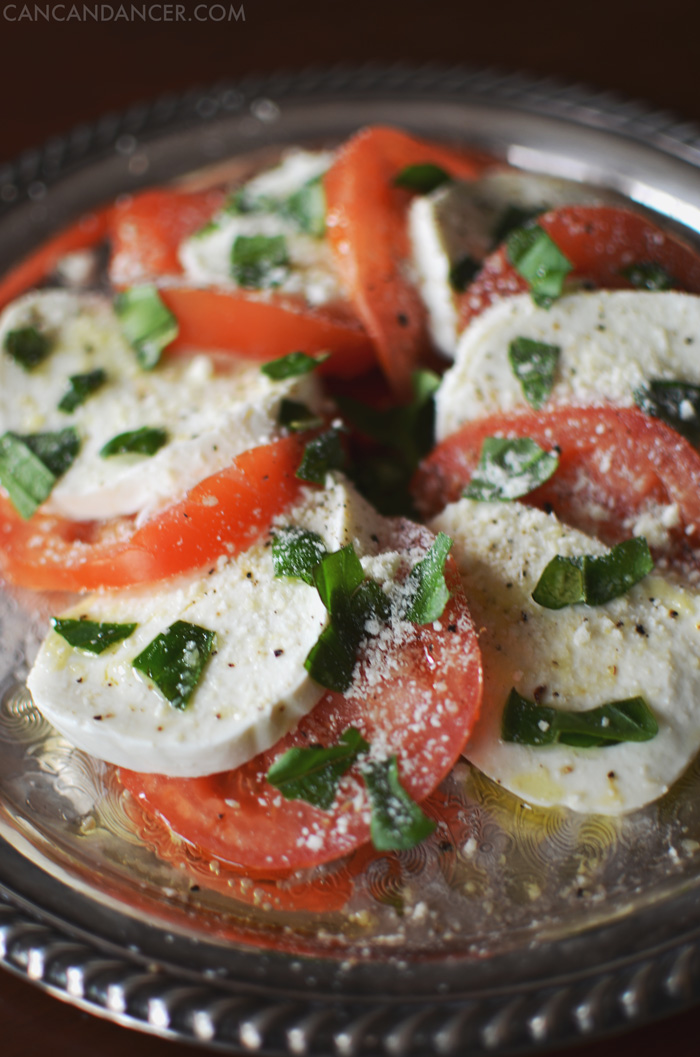 Hello World,
These last two weeks I have been so busy, I haven't made time to sit down and have a good ole crafternoon. This last weekend I actually went to two weddings, 400 miles apart. I am in the process of editing all the photos of my lovely bride friends, and a post with the deets on those weddings should will be up soon!
In the meantime, here is another simple recipe that is a refreshing and oh-so-tasty! For my photos, I only used one tomato and resulted with a smaller platter.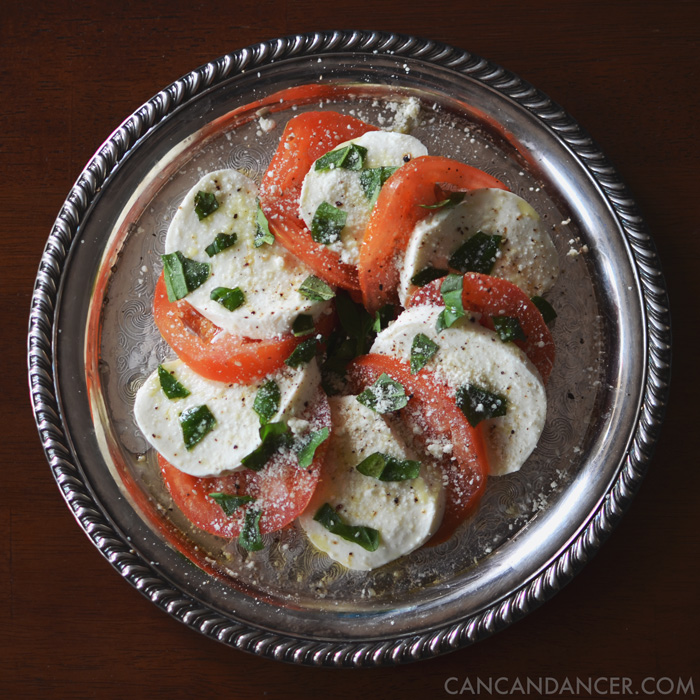 To make your own caprese salad, you will need:
Large ripe tomatoes
Mozzarella cheese (I prefer fresh versus the processed type, as it has more flavor and moisture.)
Fresh basil leaves
Extra virgin olive oil (EVOO)
Parmesan cheese
Slice your tomato(es) into disks and arrange on a platter. Slice your mozzarella in the same manner and arrange on top of the tomato slices. Either chop or tear your basil leaves and sprinkle over your platter. Drizzle EVOO on top, and finish by sprinkling grated parmesan cheese over everything. Serve immediately.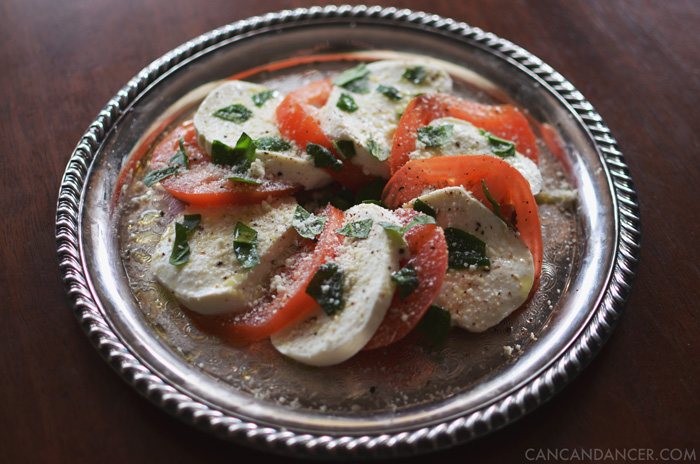 Cheers! The fair is this upcoming weekend in my area, and I entered five DIY projects I made this last year. Fingers crossed I win a ribbon! Did you enter anything this year?