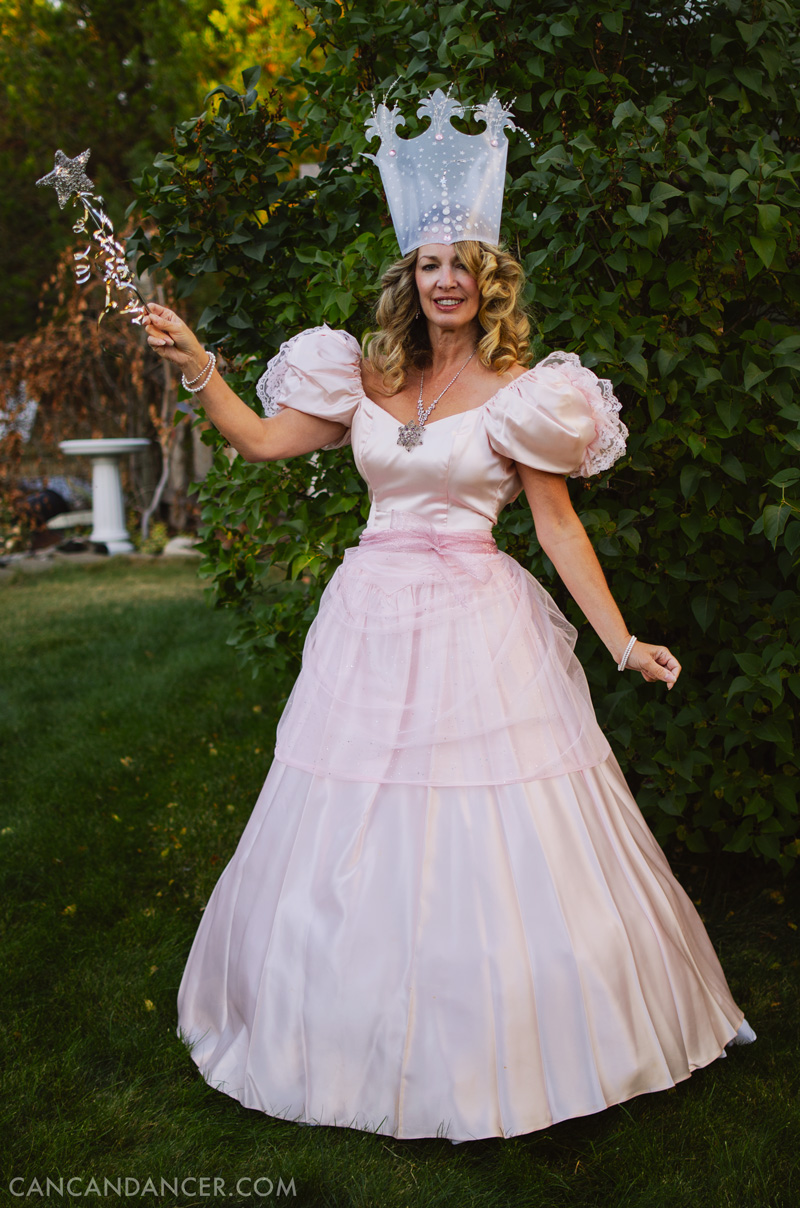 Hello World,
From the my last blog post, it has been established that I love Halloween. I love decorating, making delicious treats, and most of all I love dressing up for Halloween. I think I inherited the love of costumes from my mom, as my mom always had awesome DIY costumes every year growing up.
Recently, I was looking through old photos, and realized many of my mom's costumes would still be great costumes to worn today. She went digging through her costume bins, and found she still had many of the items needed for each costume. My mom, being a good sport has remade and modeled some of best ones, and I'll be sharing them all up until Halloween.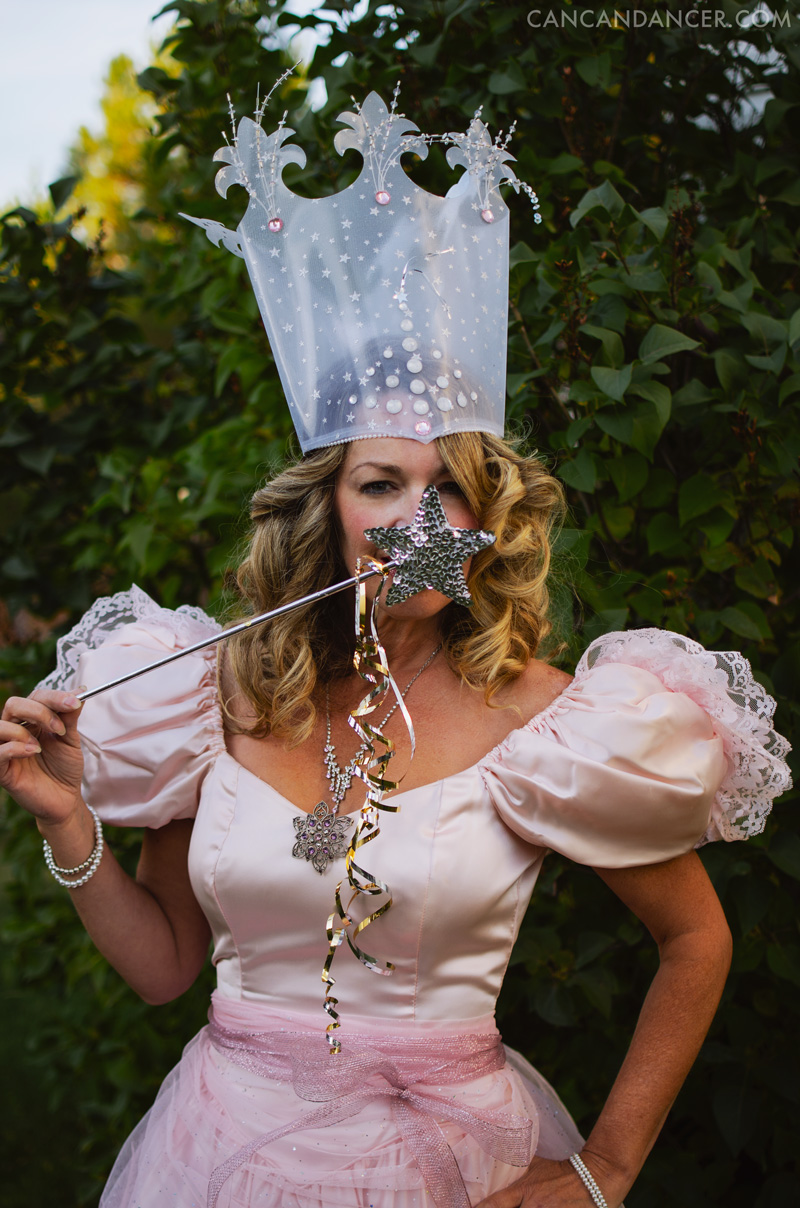 To kick off this Halloween costumes series, today I'm first sharing her Glinda costume. (1 Because The Wizard of Oz is still one of my favorite movies. And 2 because the sleeves are just that great.)
The dress she is wearing is actually a bridesmaid dress she wore back in the 80's. She then tied some glittery pink tulle and ribbon around her waist to add a little more pizzazz, and stuffed her sleeves with tissues to make them even more amazing.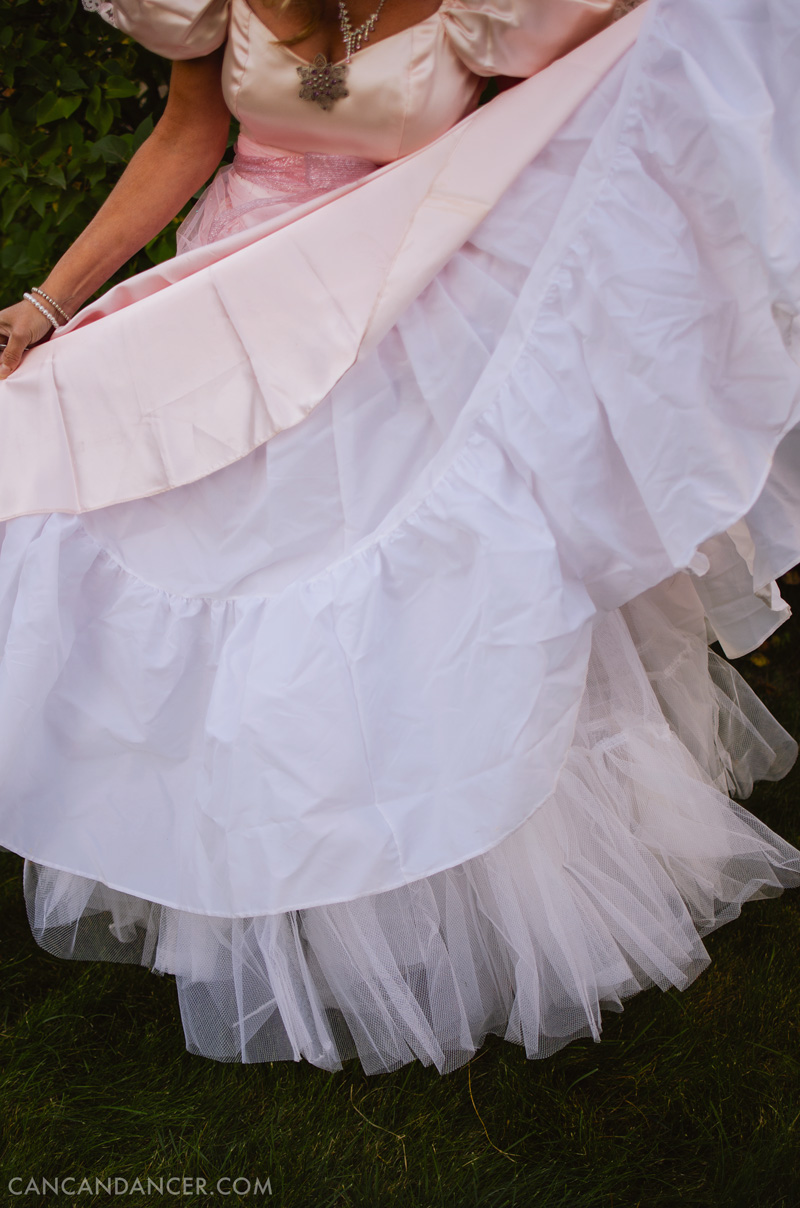 The petticoat she has under the dress is also from the 80's wedding, and has so many layers of tulle. To pull off a Glinda costume, I'd highly recommend wearing a cage or petticoat to fill out your dress more.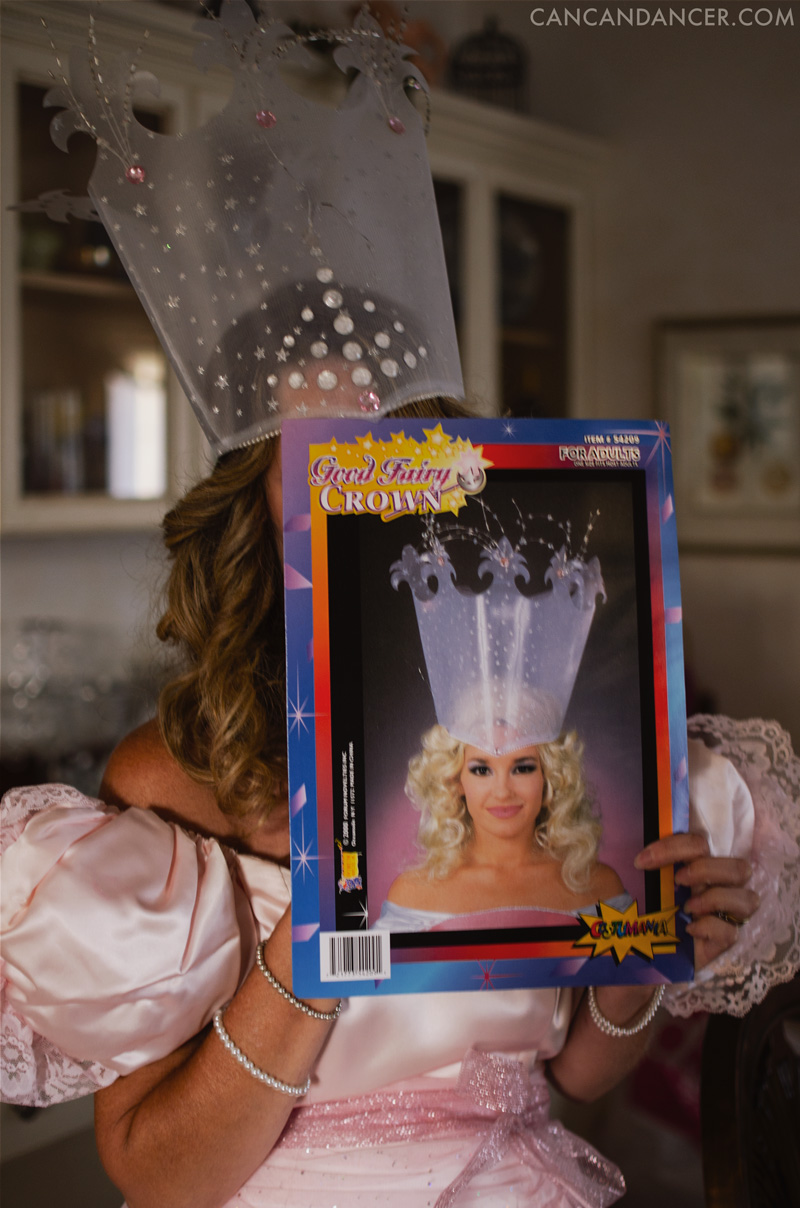 She bought her crown at a Halloween costume story for less than $10 a few years ago. For her wand (you can find similar ones at the dollar store), she tied silver and gold curled ribbon to it to dress it up. She used a 1-inch curling for her hair, and wore glittery and pearl accessories to top off her look.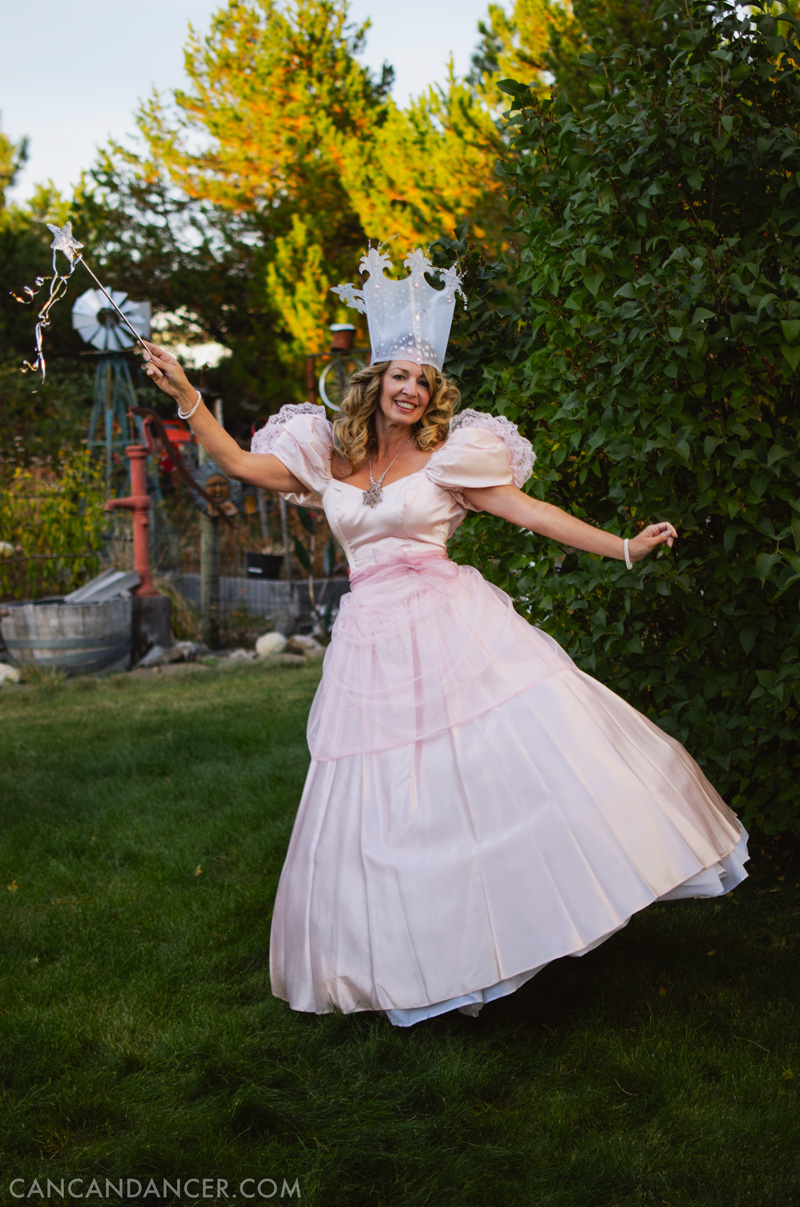 Happy Costuming!