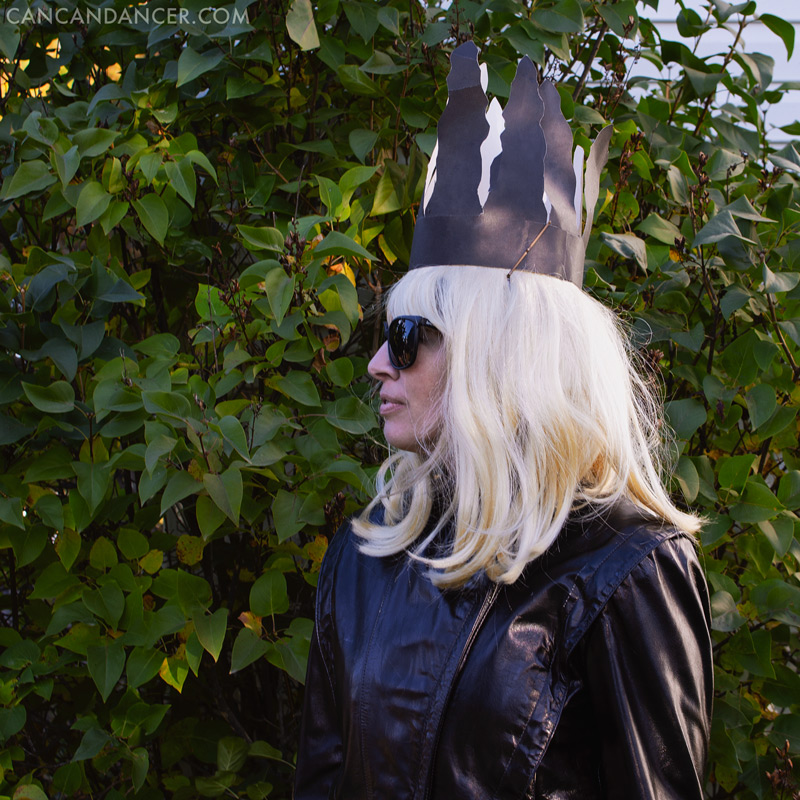 Hello World,
Long time no see! Sorry I haven't blogged in so long. I just got so busy with work and life in general, but enough excuses because I'm back now! And I have some fun costumes and DIY projects lined up for you!
Today I'm sharing another one of my mom's past Halloween costumes- Lady Gaga! This costume is so simple and is a great last minute costume: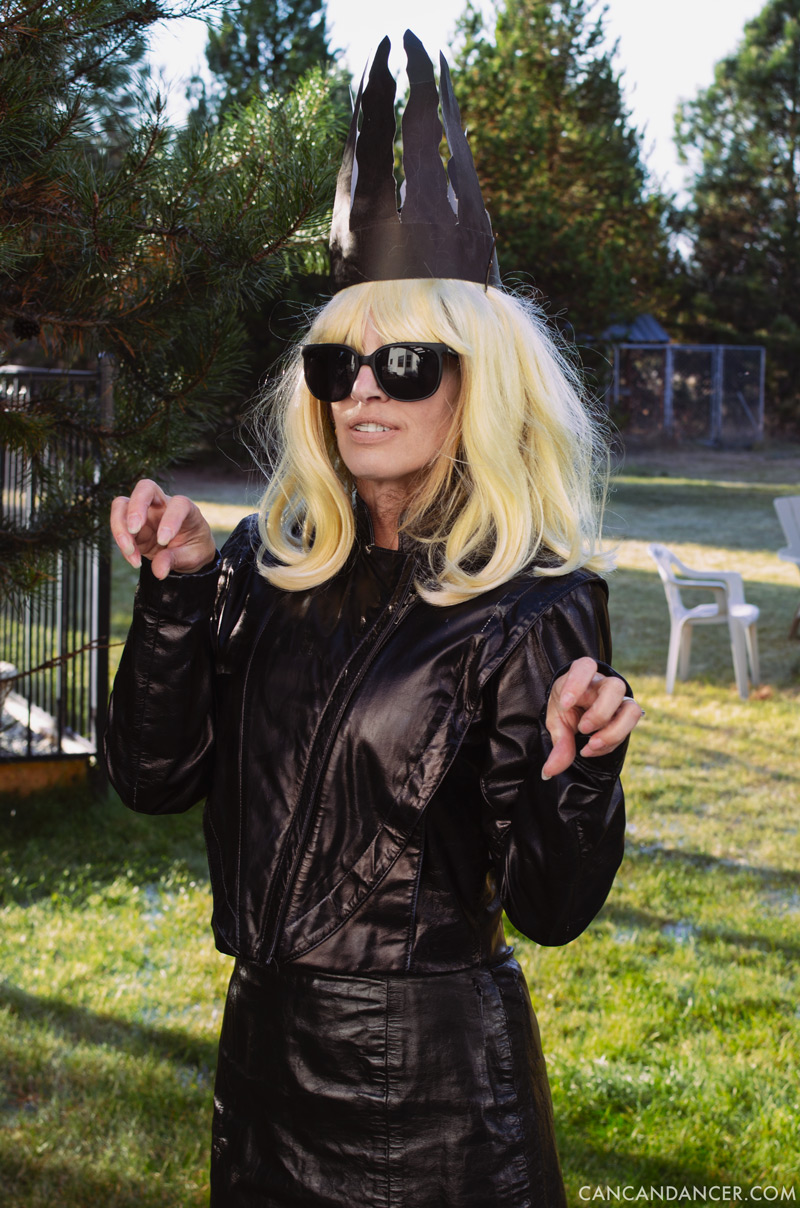 This costume was inspired by Lady Gaga's "Bad Romance" music video. She wore a blonde wig, over sized sunglasses, a black leather skirt, and a black leather coat. (The leather coat was white originally, but my mom made is black with leather dye).
She made her crown with black poster board and then bobbypinned it to her wig. To finish off her look she did a nude lip.
Looking for more Halloween costumes ideas? Well, it's your lucky day, because I have all my DIY costumes (and decor tutorials too!) listed here.