Making Jewelry
College just got out for winter break, and now I finally have time to finish some of my projects.  I have had little tins sitting in a draw with charms and beads just waiting to be made into something.
Yesterday, I had a little fun while having a Pretty Little Liars marathon.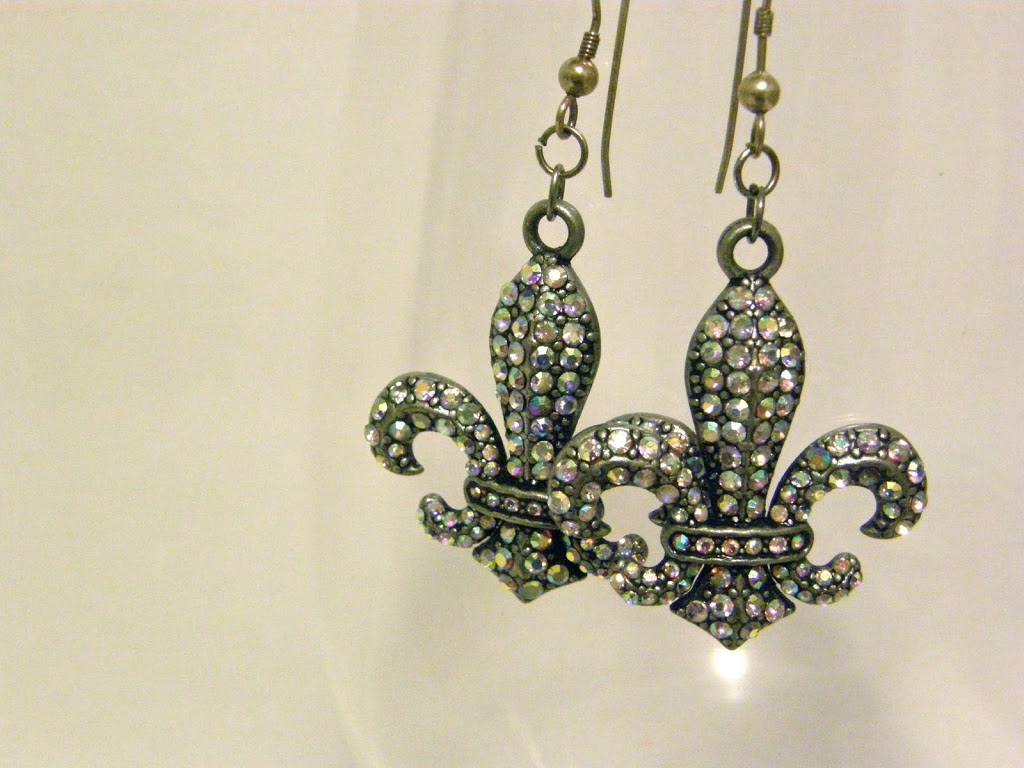 I found these charms in a clearance bin at Michael's.  I just kept them simple.
When I was younger, I had a necklace with Barbie shoes and charms on it.  It broke, but I still kept it in my stash.  I finally made some earrings, and added the others to a charm bracelet.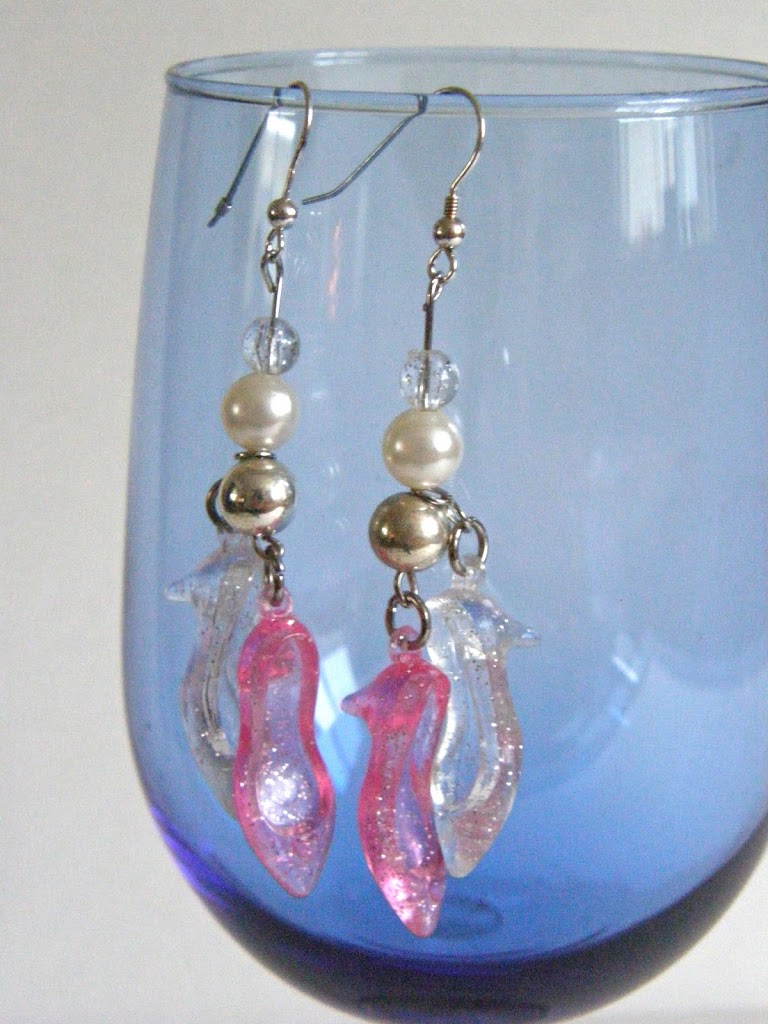 I found the peacock charms at Michael's.  I like how elegant they look with jewels and pearls.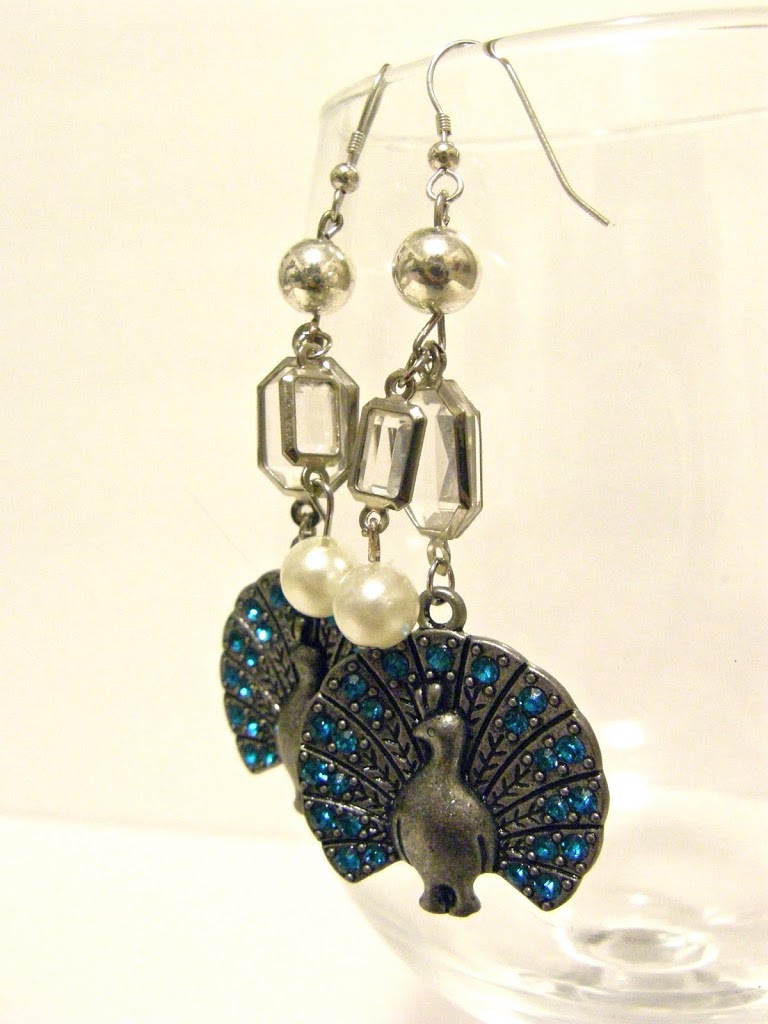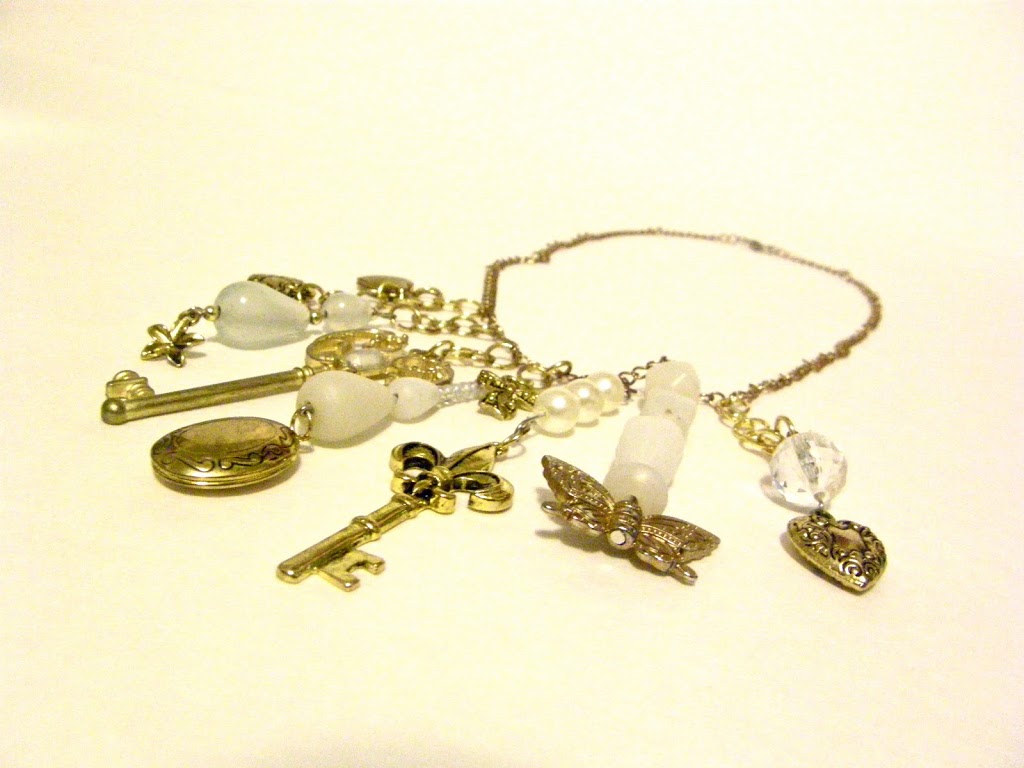 This one is my favorite.  It originally was meant to be a long necklace, but I made it hit on the neckline instead.  It's just so elegant with the white beads and gold charms.